Climate Creativity is creating an art exhibition about plastic pollution in collaboration with artist Pippip Ferner, eight teachers, and 150 children.
In preparation for the exhibition, the children will collect plastic waste from their local areas in Egersund, a small town in Norway located by the North Sea. Our team will host two workshops in collaboration with Pippip Ferner to engage the children in storytelling, start conversations about sustainable art and action, and work on the art installations.
The project is made possible by support from Norwegian Retailer's Environment Fund, Norway's largest private environmental fund, supporting projects that reduce plastic pollution, increase plastic recycling and reduce the consumption of plastic bags.
What needs to change
Removing plastic waste from nature is important, as plastic pollution has become one of our most pressing environmental issues. About 8 million tons of plastic waste escapes into the oceans from coastal nations every year.
Norway has one of the largest coast lines in the world, and plastic pollution is affecting life along the shore. A study of Northern fulmar in the area, showed that 95 percent of the birds had plastic in their stomachs, on average about 50 plastic pieces. Further up the west coast, a sick whale was found in 2017 with 30 plastic bags inside.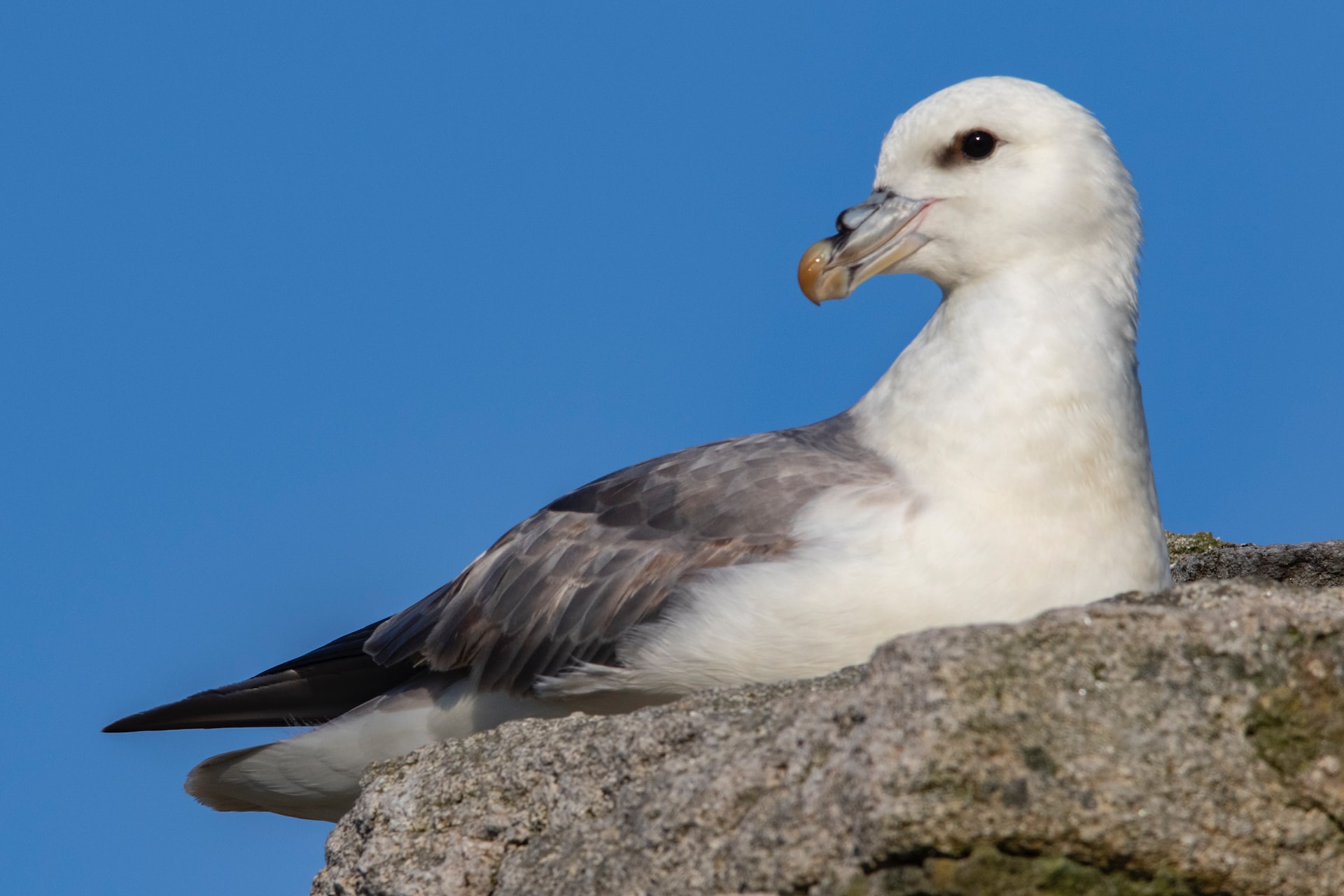 Providing emotional support and inspire action
How to grapple with such disturbing facts? Children and youth are deeply worried about the future of the planet, and what they need is not just more facts, but ways to deal with both global challenges and the emotions they stir. Art and storytelling can inspire action and provide a way of processing the world by bridging facts and emotions.
The power of storytelling
Storytelling allows us to understand ourselves and the world by using the left and the right side of our brains together. The right brain contributes the bodily sensations, raw emotions, and personal memories, while the left brain puts these things in order through words and logic. In such, storytelling helps us see the larger picture and share our experience. This process is especially important for children when they are experiencing strong emotions, according to the authors of The Whole-Brain Child.
Every piece of plastic waste has a story: someone made it, dropped it, and picked it up again. The durability of plastic allows it to travel great distances. One construction helmet found on a beach in Northern Norway turned out to have travelled more than 5 000 kilometres across the ocean from Maine, USA.
The children will make up their own stories about the plastic waste they find during the project, combining their imagination, knowledge, and experiences.
How art inspire action
In a museum in a small community in the north of Norway, an exhibition about the ocean and plastic pollution led to public demands for social change and climate action. Children visiting the exhibition were brought to tears, and the local community realised that they had to act to ease the children's anxiety. The result was GaiaVesterålen, an initiative promoting local climate solutions and climate contracts where citizens, businesses and organisations commit to climate change action.
Art helps people process, internalise, and respond to information more effectively than facts alone. By making global challenges tangible and speaking to our emotions, artists can inspire the public and move people into action.
In this project, the children will explore the potential of art and what it means to be an artist with support from the experienced Pippip Ferner.
The engaged artist
Pippip Ferner has worked with art to preserve nature and its diversity for almost 20 years. Her art came to be about nature in 2005, when a dead dragonfly crashed into her canvas in the middle of painting it. Since then, she has removed a vast amount of plastic waste from nature and turned it into small and large installations, costumes, masks, and panels. Among other things, she braids plastic bags and uses plastic ropes from the fishing industry for weaving.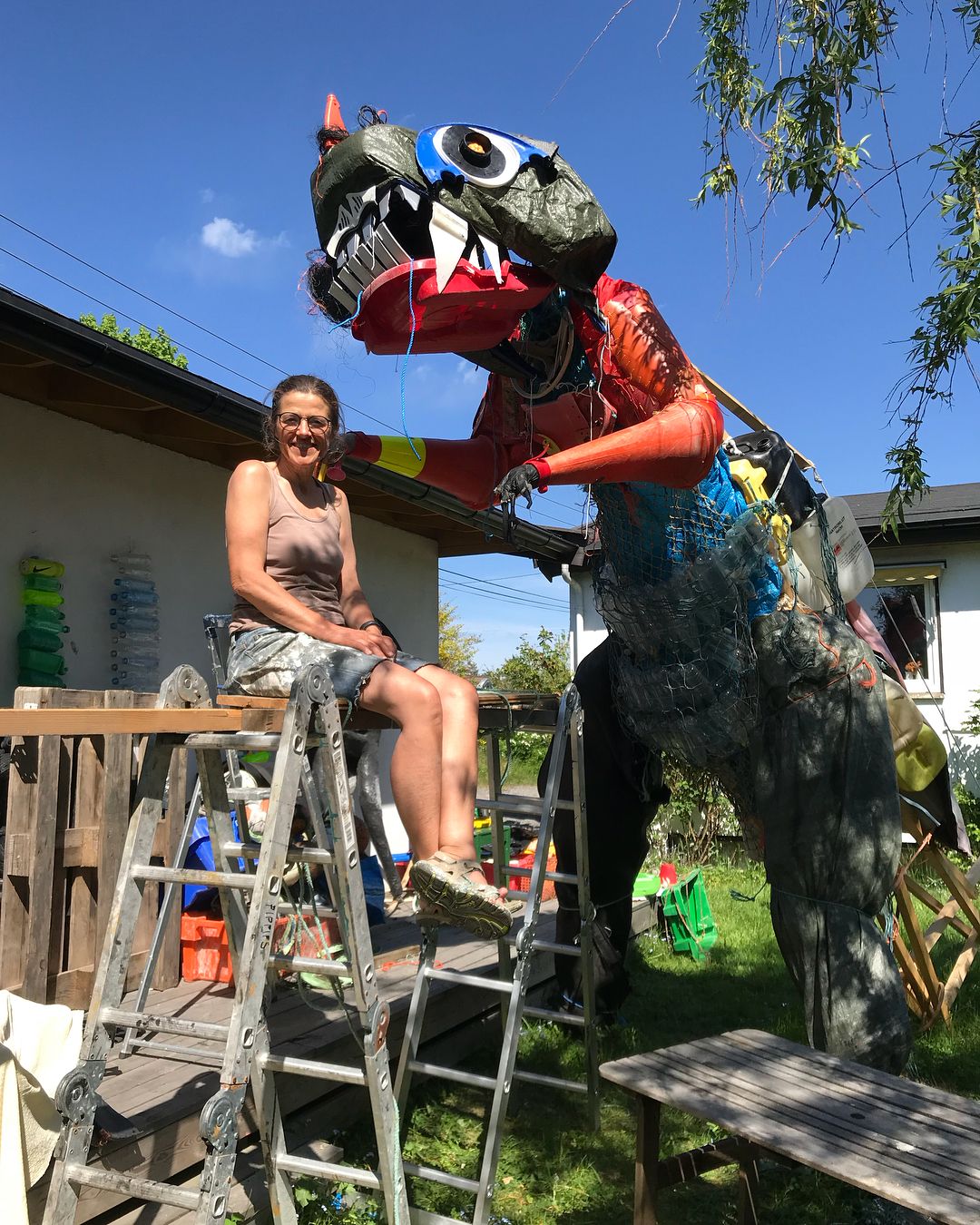 The exhibition will be on display in Egersund in January 2023.