Talking about climate change is one of the most important things we can do to advance climate action.
Why? Almost two thirds of Americans rarely or never speak about climate change. In Norway, a local study showed that collectively ignoring climate change is part of a socially organized denial. By talking openly and honestly about climate change, we can end the collective denial and encourage action.
TED talk: The most important thing you can do to fight climate change: talk about it
Scientists have actually been talking about climate change for 150 years. So while including facts and examples in our conversations can be useful, it is time to move beyond facts and into the personal sphere of emotions, motivations and values. Start by talking about why climate change matters to us, says atmospheric scientist Katharine Hayhoe. She encourages us to begin with identifying genuinely shared values.
You might also enjoy: 10 meaningful ways to respond to climate change
Do you want to engage in more meaningful conversations about climate change and the crisis we are in? Here are nine things to keep in mind when talking about climate change with someone who might not have the same opinion as you:
1. Keep it real
Support your point of view with factual arguments and specific examples.
2. Be personal
Go beyond the facts and dear to be personal. Share your emotions, dreams, motivations and experiences, such as how the climate crisis affects you and your community.
3. Make space
Give your conversation partner space to share their perspectives: Ask questions and listen deeply to really understand what matters to them. Ask again or summarise their response if you need to make sure you understood everything correctly.
4. Stay calm
Be critical, but don't overreact. No need to discuss every tiny mistake or weakness in the arguments of your counterpart. Keep in mind that a personal conversation is different from a talk-show on TV. A meaningful conversation is not a competition with losers and winners.
5. Show respect
Respect your counterpart's values, also when they differ from your own. Values are basically just what is important to us - and if you understand what they value, you might be able to show them how their values are compatible with climate action.
6. Find common ground
Explore what you have in common. It is worth naming these commonalities.
7. Higlight results
Talk about the positive results of good climate politics. It is important to highlight the progress made and the possibilities for a sustainable future.
8. Bring up what matters
Your conversation partner might feel helpless and overwhelmed by the climate crisis. Empower your partner by highlighting ways to take climate action, the importance of community, and how their actions really matter.
9. Give it time
A meaningful dialog is open-ended. Everyone taking part has the freedom to keep their opinion. Do not blame yourself if you were not able to convince your dialog partner. Remember that you may have planted conversational seeds that will eventually grow into new insights and action.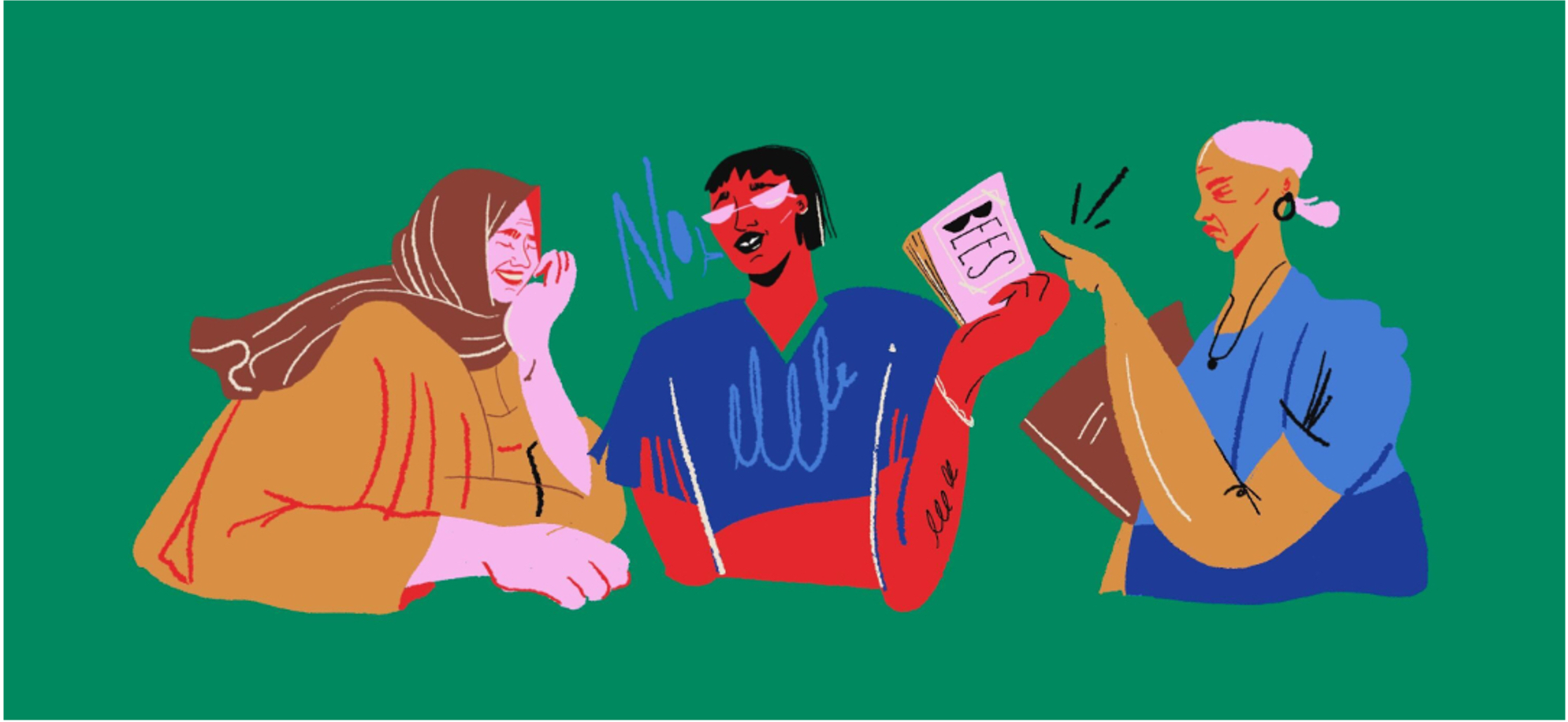 Text by Luise Hesse @lufie.nesse and Marte Skaara @marte_skaara . Luise is an illustrator based in Germany. She is part of Climate Illustrated's art team and wishes to educate and raise awareness about climate change, sustainability and environmental protection throug her work. Marte is the co-counder of Climate Creativity. In her work, she seeks to foster creativity, resilience and hope through storytelling and art.
Illustrations by Carolina Altavilla @caroaltavilla Carolina is an illustrator, designer and art director based in Italy. She works as a professional illustrator for digital and print publications, posters, magazines, animations and books. Carolina is a part of the Climate Illustrated art team.